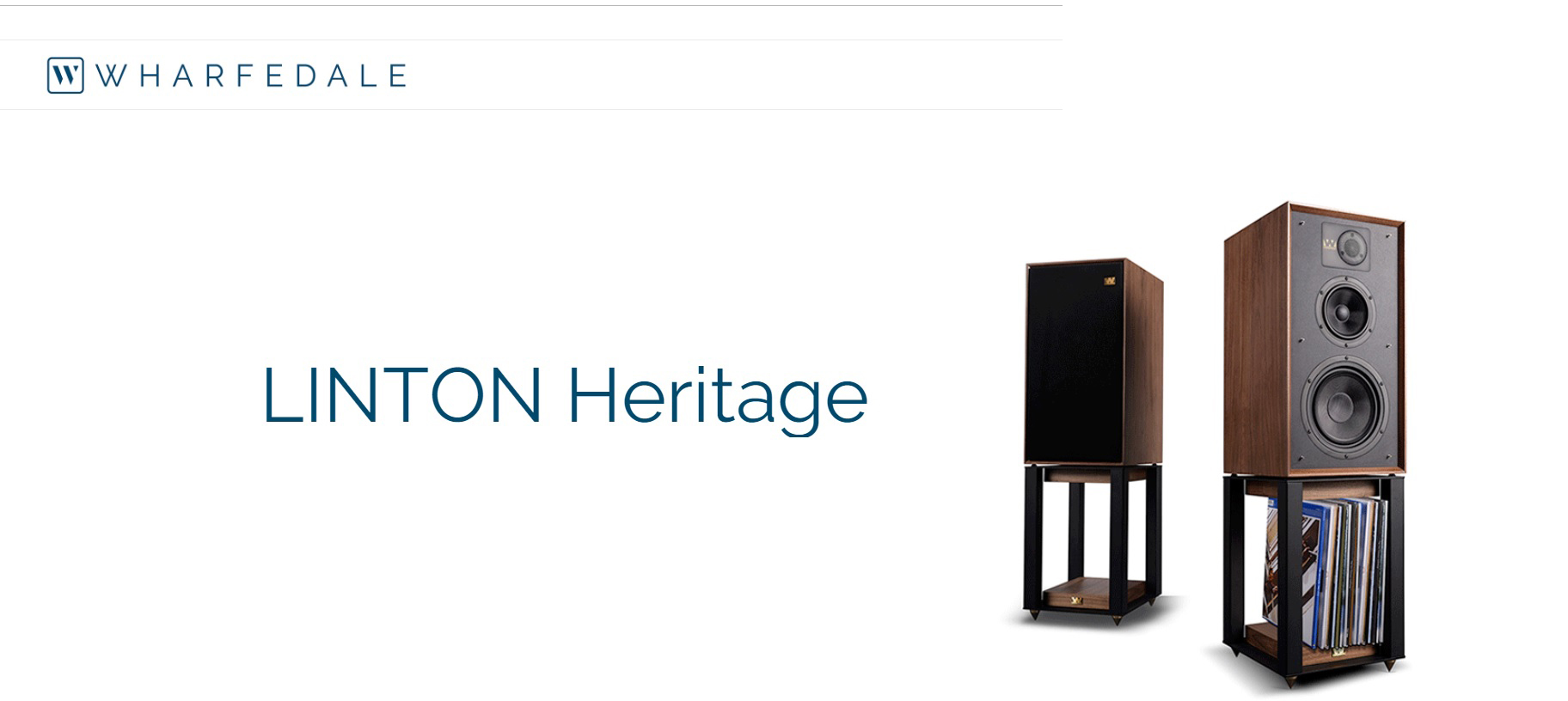 Wharfedale Heritage Loudspeakers
With more than 75 years of setting the standards in perfecting loudspeaker performance, the most advanced research and development program, and the most integrated and thorough manufacturing and quality control process in the industry, Wharfedale, in order to remain at the forefront of audio, has dedicated a 1.5 million square foot of manufacturing operation in which every single product and process takes place in-house. This makes the design of any new loudspeaker an acoustic engineer's dream. Instead of having to use off-the-shelf components from a catalogue as most other purported 'hi-fi' companies choose to, we are able to build a complete vision – to engineer every single component from scratch to achieve a harmony in performance and balance.
The Wharfedale LINTON represents one of the most iconic models in the long history of Wharfedale loudspeakers. A model that embodied the Wharfedale pioneering research through the 60s, 70s and 80s, with a bloodline dating back to 1965, LINTON has always been manufactured according to the Wharfedale principles of quality and value for money. The new Wharfedale LINTON further exemplifies these two edicts, balancing fine craftsmanship, natural sound quality and affordability inside a beautifully proportioned loudspeaker that has been bought in its millions right across the globe through it's various incarnations.
The original LINTON was well known for its warm, rich and natural sounding character and the new Wharfedale LINTON retains that standing but imbues it with an open, detailed performance that will entice you to explore your whole music collection, once more.
Denton 85th Anniversary is a two-way speaker in the classic bookshelf tradition, beautifully hand veneered in Mahogany by Wharfedale cabinet makers with an inset front baffle and traditional Tungsten cloth grille.
Underneath the traditional exterior, however, the Denton 85th Anniversary is bang up to date and utilises a mixture of traditional and advanced technology. The bass unit features Wharfedale's innovative woven Kevlar cone mounted on a rigid die-cast chassis, this combination delivering a rich, detailed bass/midrange output with superb dynamic performance. High frequencies are handled by a woven textile soft dome treble unit with high flux ferrite magnet, engineered for smooth, detailed HF extension.
These drive units are combined by a highly researched crossover that is near inaudible to the listener, resulting in a coherent, seamless musical output that is both thrilling and natural in its rendition of any source material.