The Chord Company has been designing, building (and refining) award-winning audio and video cables in England since 1985.
Cables are not and never have been just an accessory. They are a vital part of any system and choosing the right cable is more important today than it has ever been. The correct interconnect, power or speaker cable can transform the experience and enhance the pleasure of your favourite music or movies.
Chord offer all types of cable connections for connection hi-fi electronics, turntable tonearm cables and loudspeaker cables across the entire range - there is even a full range of streaming Ethernet and digital cables to improve your system.
As with all Chord cables - pretty much any quality connector combinations are available at a length to suit, just let us know what you require and we will get back to you with a great price!
The 8switch by Chord Company brand, English Electric
In the world of streaming music, there is a belief that digital signals by their nature are immune to the failings of analogue transmission – but it's not that simple – and even the most hardened digital sceptic may be surprised at what can be achieved with a high specification Ethernet switch.
Listening to streamed music is not just about measurements and numbers. While both elements have important roles during product design and development, the real test for music lovers is how it sounds…
The 8switch by English Electric (a Chord Company brand), is an 8 port GbE Ethernet switch modified and upgraded to Chord's specific requirements for high-performance music streaming networks.
Have a listen and test it yourself!
What's inside?
Eight audio grade 100/1000 Base-T gigabit Ethernet ports make it possible to connect even the most demanding streaming setups. Significant (ie. audible) improvements can be experienced in music playback via streaming services or music stored on a NAS.
The 8switch features low and high electrical noise isolation, reducing data issues that can often be apparent during the playback of high-resolution material.
Core technologies...
Powered by a customised TCXO (Temperature Compensation Crystal Oscillator), accuracy is 0.1ppm – far higher than normal crystals and higher than a normal TCXO, allowing the 8Switch to generate higher accuracy network signals, which in turn helps provide more stable music data transmission.
The power supply and clock generation circuits each have two electrical noise isolation circuits which ensure stable network signals. An EMI (Electromagnetic Interference) absorber helps to further reduce the noise from the digital circuit.
Compare the increased performance and jitter measurement (90% less!) of the 8switch compared to that of a general network switch.
Casing and Power Supply...
The machined aluminium enclosure offers excellent protection from both acoustic and electrical noise.
The minimal LED display on the front panel includes power, alarm and the link status/speed for each of the 8 ports.
The medical-grade power adaptor has been designed to reduce electrical noise from AC power and prevent mains quality issues from affecting the network signals. It also boasts high power efficiency, a no-load power consumption < 0.075W and protection from short circuit, overload and over-voltage.
Switches require high speed power supplies so Chord could not opt for a linear power source due to their speed limitations. Therefore Chord set about improving the power signal by using an extremely high-quality wall supply. This clean supply permits an optimum quality network signal, driven by high-accuracy TCXO clock technology.
Recent years have been really exciting in the ever changing world of audio.
While some companies compete to create the world's most expensive hi-fi, which sometimes is a little disappointing, others are producing really good, really musical digital players and DACs at prices that make them great value for money.
Same thing applies to amplifiers and speakers. It's easy to put together an affordable system that really works. We know how good these systems can sound and have discovered by listening that the Chord Clearway cable range has been built to offer cables with level of performance to match.
We can demonstrate the Clearway advantage and of course as with all Chord cables there is a bespoke service available.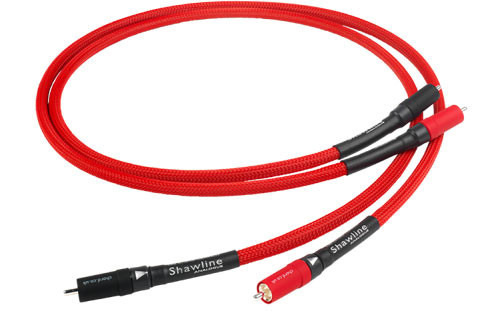 Using a £200 set of interconnects with £400 player doesn't seem to make a lot of sense until you hear what happens.
Chord's high-end Tuned ARAY cables have been transforming bigger systems all over the world and the Shawline Tuned ARAY is doing the same to real world systems.
Tuned ARAY cable lets you hear the music as well as the hi-fi.
We can demonstrate the Shawline benefits in a vast range of applications and of course as with all Chord cables there is a bespoke service available.
Tuned ARAY cables share common characteristics – Epic is the second up in Chord's Tuned Aray range offering neutrality and an ability to carry high levels of detail without losing musical coherence.
With a cable like Epic, players previously dismissed as overtly analytical can sound a lot more musically involving and players that sound instinctively musical turn out to carry a lot more detail.
Hear what Epic could do for your system and if you need bespoke lengths or terminations Chord offers that too!
Chord launched the Signature range in 1998 and it was their first interconnect to use seriously effective shielding.
Signature was the result of intensive research into high frequency interference and has influenced every cable that they have developed since, until Tuned ARAY arrived that is!
Now until this day, Tuned Aray still remains the most profound advance in cable design Chord ever made, their words not ours although we do agree!
Signature cables are assembled by hand, so with a conductor redesign Chord produced a Signature Tuned ARAY cable range. The result was a revelation in musical coherence, putting the performance first.
Hear the music before the recording and mastering for yourself and, like all the Chord range there is that bespoke service for your systems special requirements.
Chord Sarum was the cable that changed everything for Chord.
It was where we developed Tuned/Super ARAY conductor geometry and one of the most exciting things Chord have ever done.
Sarum T is the latest version of this award-winning range and features Chord's unique Taylon® insulation, highlighting the importance of insulation in audio cables - Taylon® quite clearly demonstrates that actually the insulation is as important as the conductor and that a well designed cable pulls all the elements of design together to perform as one.
Sarum T is avialable in standard and bespoke lengths.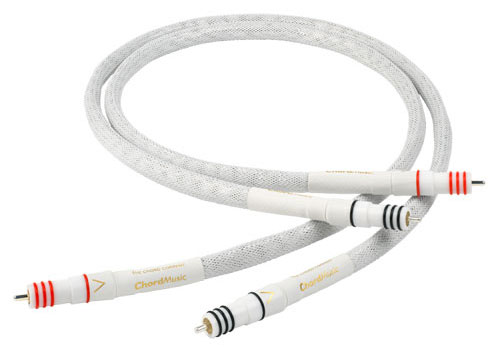 Chord's mission is to make cables that carry analogue or digital signals as accurately as possible.
Chord strive to never lose sight of the real joy of musical involvement, just like us really when we put hi-fi systems together.
The emotional connection, a feeling of "being there", of timbre, melody and rhythm. Most of all, the profound sense of satisfaction and well-being that listening to music can bring.
ChordMusic cables can do this, thanks to a combination of advanced shielding materials, expertly engineered connectors, unique Super ARAY conductor technology and Chord's exclusive Taylon® insulation.
No amount of tech-talk can do it justice! We strongly recommend you book a demonstration and hear it for yourself.
Bespoke service available - obviously!