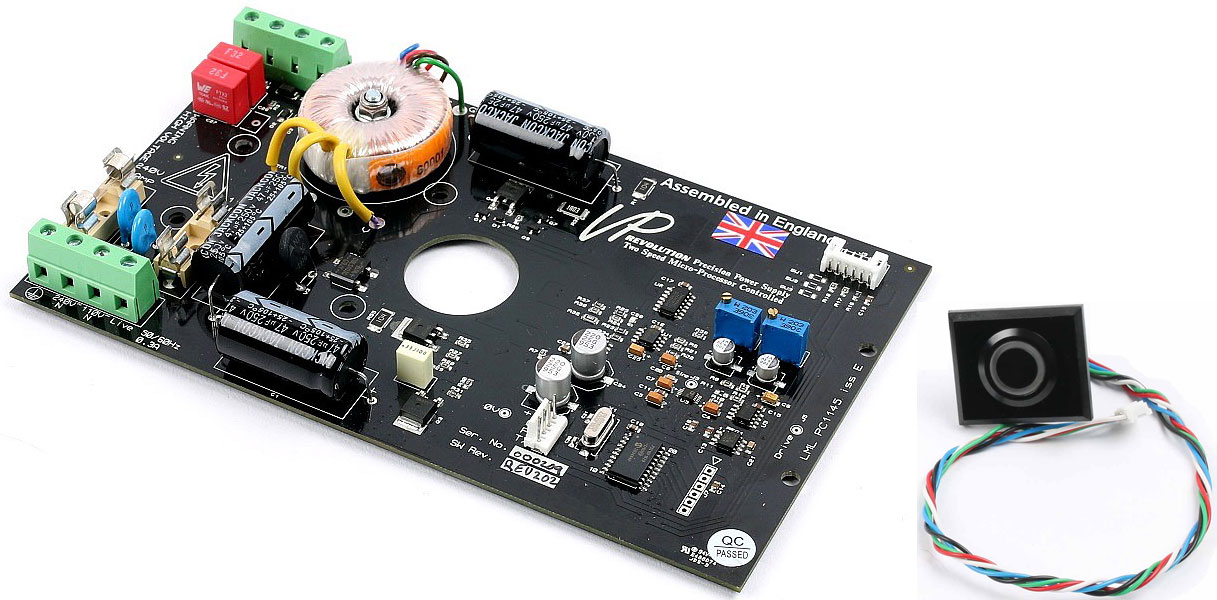 It will be no surprise that the speed accuracy of a record player is critical for optimum audio quality under any load conditions encountered during the playing of an album.
Stable and accurate speed ensures pitch accurate reproduction of the record.
That's where the Revolution Power Supply from our good friends at Vinyl Passion comes in...
This new 2 speed Revolution power supply for the LP-12 is a direct replacement for all LP12's with either Basik or Valhalla power supplies, it is completely compatible with Linn's new Karousel bearing and offers superb speed accuracy at both 33RPM and 45RPM.
We offer a complete servicing and fitting service for your beloved LP12 and will gladly fit a Revolution for you.
Please feel free to give us a call to discuss.