Linn speakers think differently
Intelligent, upgradeable and built to the highest standards, Linn speakers don't follow the conventional path. Choose the elegance of an integrated speaker with amps and Exakt technology hidden on board, or start passive and upgrade using separates to the ultimate in performance.
40 Years of Innovation
The loudspeaker is the final part of the hi-fi chain, and also where information can be lost or distorted through the speaker's crossover, cabinet and drive units. Linn has innovated in all three areas ever since the introduction of their first Aktiv speaker, the Isobarik PMS over 40 years ago. Find out more about what makes a Linn speaker uniquely able to deliver every note faithfully to your ears.
Linn created a whole new category of speaker with their built-in Exakt technology and integrated Aktiv amplification. Turning the loudspeaker into an intelligent, connected, software-upgradeable product, means you can enjoy precise, powerful sound from a compact, neat and beautifully styled package that can be optimised for your unique home environment. It's integration without compromise.
Linn Passive loudspeakers offer the perfect starting place on your journey towards better sound. Hand-built by master craftsmen using innovative in-house designs and the finest components, every Passive Linn speaker performs exceptionally straight out of the box. And with the freedom and flexibility to add the external amplification you want, you can take steps towards the ultimate upgrade of Exakt.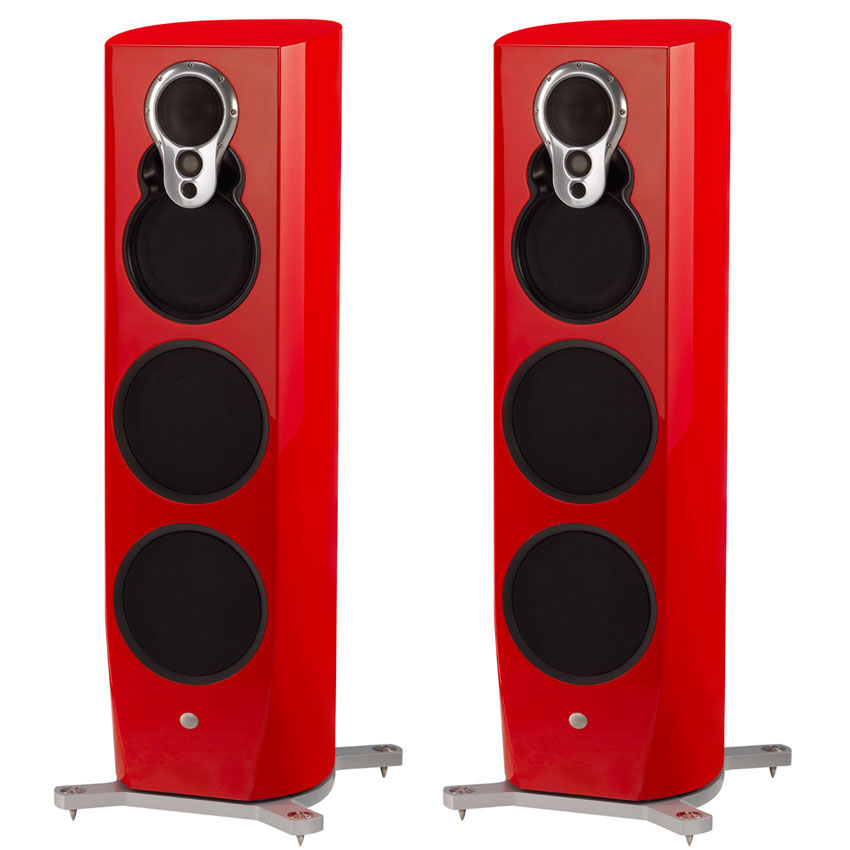 Linn Klimax 350 - The ultimate intelligent loudspeaker
The Klimax 350 is the ultimate intelligent loudspeaker, featuring the best of Linn's in-house technologies designed to eliminate loss between you and the artist.
Taking a digital signal as their input, the Klimax 350 ensures zero transmission loss from the source. Then Linn's Organik DAC Architecture retrieves the maximum amount of musical information from this digital signal.
Exakt technology ensures our most natural sound ever, by aligning all the musical frequencies to arrive at your ear at the same time, exactly the way real musical instruments are experienced.
Because you'd expect the same incredible performance at all volume levels, the Klimax 350's Dynamik power supply delivers 3000 W with speed and precision.
And while every room has its own effect on your music, Klimax 350 utilises Linn's patented Space Optimisation technology to optimise performance based on the acoustic properties of your room and your desired speaker placement.
The result is the ultimate listening experience.
Organik DAC upgrade now available for all Klimax Exakt 350 variant's - contact us for more details.
also available, Klimax 350 Passive - Build your separates system...
Linn's best passive speaker provides stunning performance out of the box, and the flexibility to upgrade to the ultimate system: Exakt.
It can be used in a passive set-up with the amplifiers of your choice, and upgraded to either a fully integrated Klimax Exakt 350 by simply changing the amp module, or for no-holds-barred performance, using separate Klimax amps and Exaktboxes.
Featuring Linn's 3K driver array for amazing mid and high frequency dispersion and an Aktiv Servo-Driven Bass system for deep, powerful and controlled bass, performance will impress whichever way you use them.
Linn designers had a clear goal in mind for the design of Akubarik: to take the elegance and precision of the Klimax 350 and package it into a more compact enclosure, suitable for any size of room.
The simplicity of the design brief is reflected in the elegance of the curved cabinet, but look beneath the surface and you'll discover just how much Linn technology has been packed into this unique speaker in order to deliver its outstanding performance.
Available in both integrated Exakt and Passive versions, both models feature Linn's reference 3K Driver Array and Isobarik bass system. Simply choose which model best suits your system, and which finish best complements your room. Then just sit back and enjoy your music as you've never heard it before.
also available, Akubarik Passive - build your separates system...
Akubarik Passive offers the same elegant styling, Isobarik bass system and 3K driver array technology as the integrated Exakt version but without the amps and Exakt electronics built-in.
Instead, it features a Linn-designed high quality passive crossover that means you can connect the amplifiers of your choice. Offering outstanding performance out of the box, Akubarik Passive can also be configured for use with a Linn Exaktbox and Aktiv amplification for the ultimate system upgrade.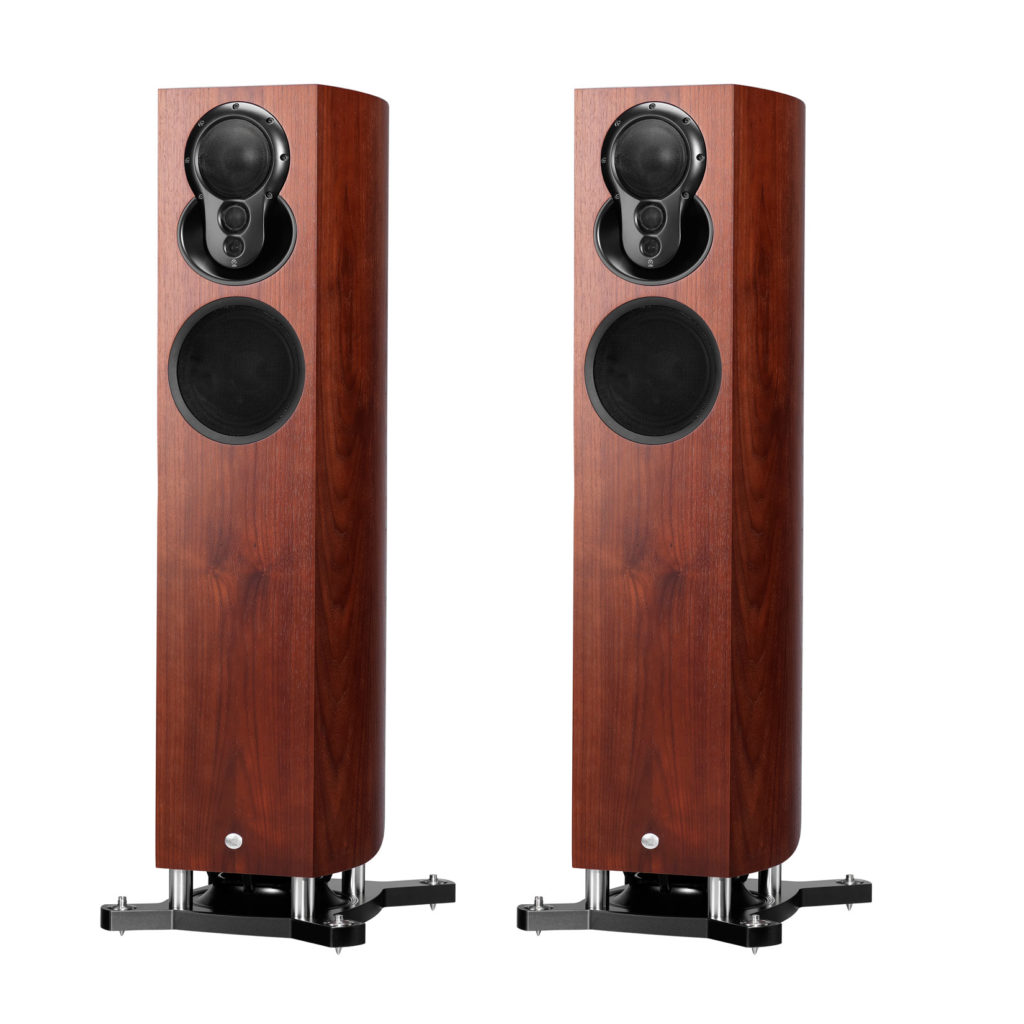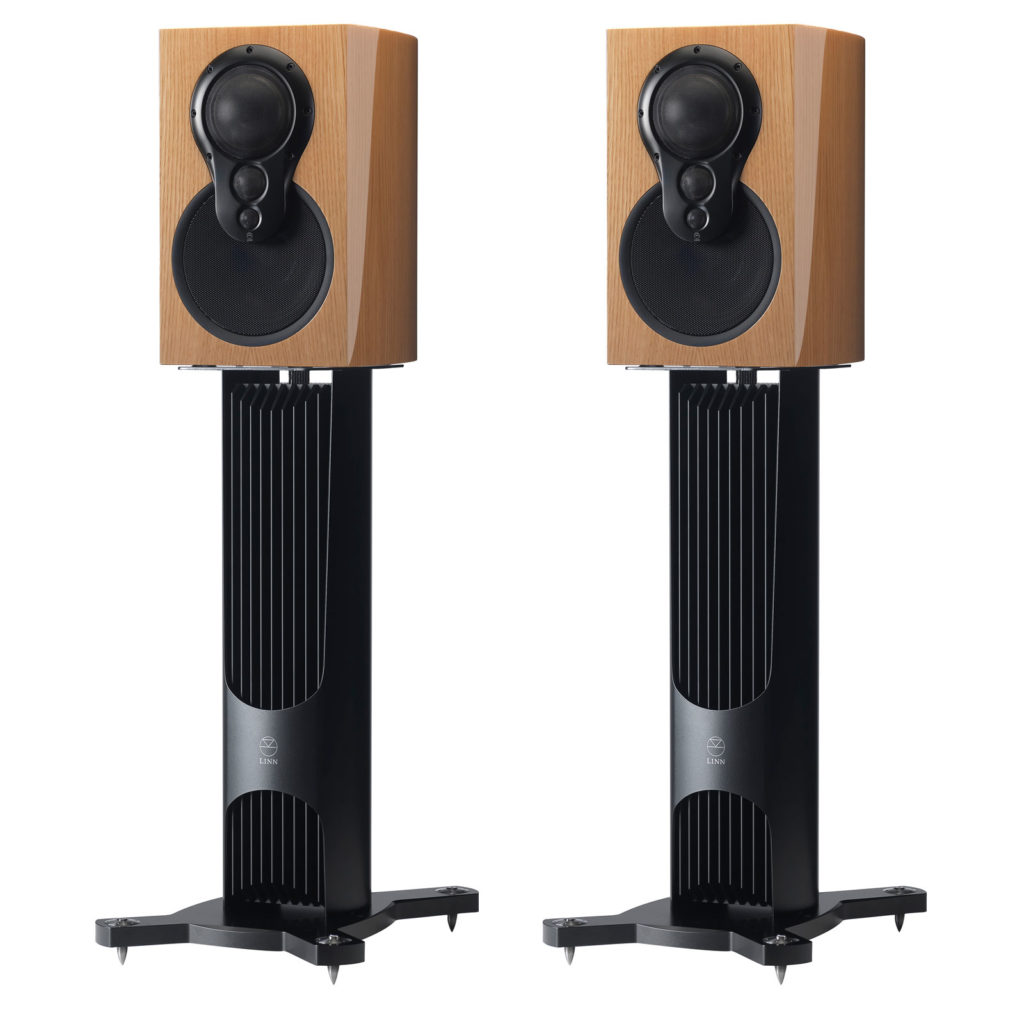 Akudorik is the first speaker of its kind and required a highly innovative design in order to combine the same Exakt technology found in the Akubarik floorstander with a stand-mount speaker.
The solution is a speaker that doesn't follow any conventional rules and yet makes so much sense when you see and hear it. The Exakt version uses the stand to house the amps and Exakt electronics, while the Passive version can be upgraded using this same stand, or using external amps and a Linn Exaktbox.
Whichever route you choose, you'll hear a performance that will confound your perception of what's possible from a compact stand-mounted loudspeaker.
also available - Akudorik passive...
A high performance bookshelf speaker in its own right, Akudorik Passive is also the ultimate upgradeable speaker with both integrated and separate Exakt upgrade options.
In its standard passive configuration, the Akudorik speaker's performance belies its compact size. Upgraded to Exakt, its performance is truly stunning — whether you add the integrated Exakt Dorik Stand or choose separate amplifiers and an Akurate Exaktbox.
Linn Series 5 speakers turn conventional speaker design on its head. Not only do they outperform every other speaker of this size, but every one can be customised to match your decor or make a bold design statement. However you choose to personalise the look, Linn have made sure the music will always take centre stage.
Featuring Linn Fabrik, every speaker can be uniquely tailored to your taste. And with Linn's ground-breaking Exakt technology on board, you will always hear a performance that's optimised for you and your home.
Linn Series 520 - Compact and customisable....
Enjoy all the musicality and finesse of an integrated Linn speaker packed with technology, in our most compact design yet. Designed to be personalised for you and your home, the size and styling are subtle but the performance will stand out.
Customise the look and place them where they fit best in your room; Space Optimisation+ takes care of optimising the sound for your room's characteristics and chosen speaker location.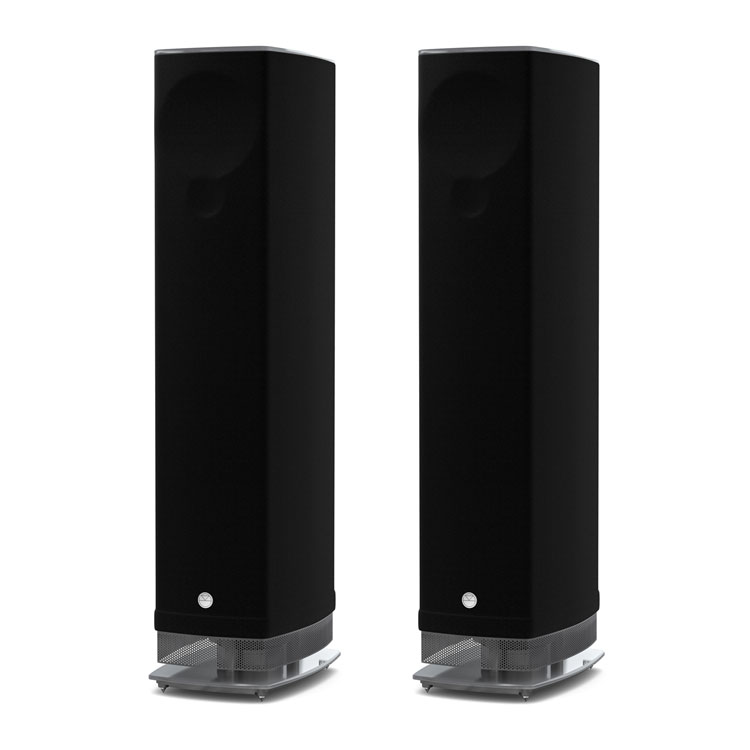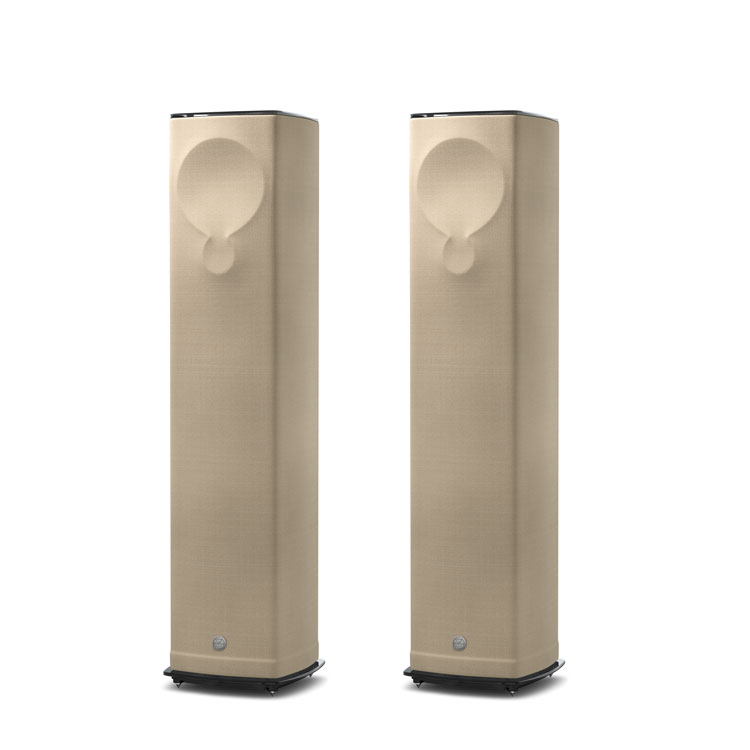 Linn Series 530 - Exquisite tailoring and powerful sound....
From crisp, clean highs all the way down to the deepest bass, the 530 lets you experience incredible musical accuracy with an energy that really lets the music flow.
Underneath that stylish exterior is a speaker packed with technology. The 530 integrates Exakt electronics, 300 W of power amps and an incredible Isobarik bass system; not that you'd know it from the elegant curves and discreet size.
Customise the look and place them where they fit best in your room; Space Optimisation+ takes care of optimising the sound for your room's characteristics and chosen speaker location.
Choose from Linn's range of Majik speakers and take your first step into serious hifi. With the power and precision to handle anything you throw at them, Linn Majik speakers offer a choice of sizes and performance levels to match all your needs; build your perfect stereo system or create a full surround sound set-up.
Featuring Linn's 2K Driver Array technology, derived from the flagship Klimax range, every Majik speaker will fill your home with great sound. And with a whole range of upgrade options, Majik is an investment for the future. Surprise yourself with details of the music you've never noticed before.
Linn Majik 140 - First step into serious hi-fi....
A full-range yet compact floorstanding speaker, Majik 140 will bring your music to life without dominating your room.
High frequency precision and wide dispersion are provided by the 2K Driver Array featured across the Majik range, while separate bass and mid drivers ensure musical accuracy at lower frequencies.
Majik 140 provides great value straight out of the box, as well as offering higher levels of performance through a range of upgrade options, from simple bi-wiring through to a fully Aktiv configuration within an Exakt system.
Solid aluminium upgrade stands are also available, providing greater stability and less vibration so you can enjoy better performance across the entire frequency range.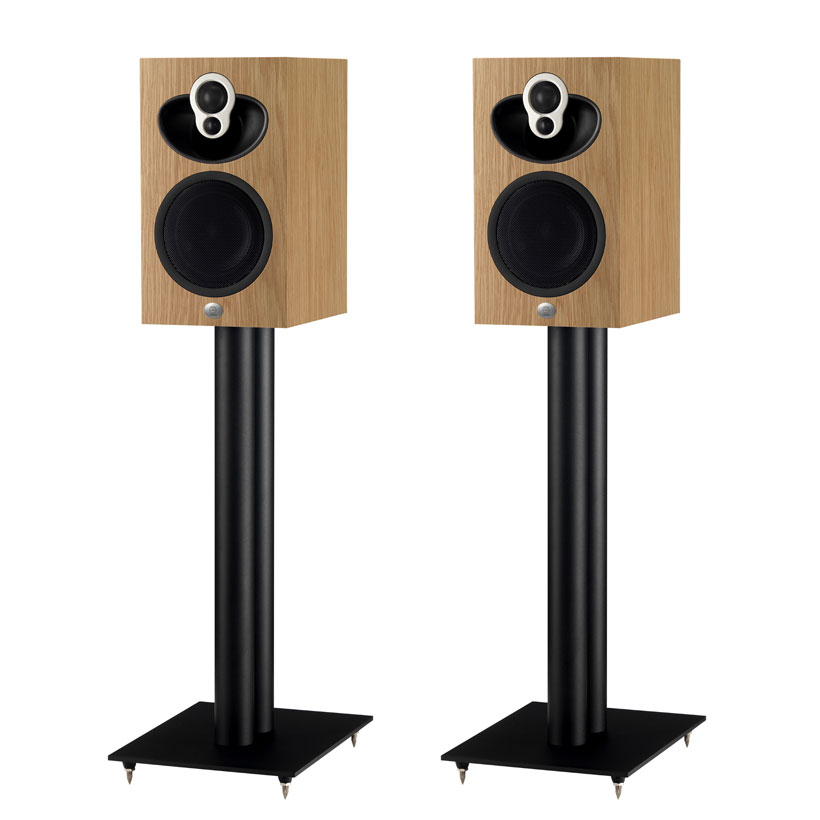 Majik 109 - Compact performer....
Close your eyes when you listen to these speakers and you'll think you're listening to a floorstanding speaker.
Using technology derived from Linn's reference loudspeakers, Majik 109 delivers a toe-tapping musical performance wherever you position them; on a bookshelf, wall or on the specially designed stands.
A bass reflex port is hidden behind the 2K driver array, providing a deep and musical bass without the need for a large cabinet. The port is front-firing, which means you can position the speakers close to a wall without compromising bass extension.
Higher levels of performance can be easily achieved with a range of upgrade options, from simple bi-wiring through to a fully Aktiv configuration within an Exakt system.
Linn Sekrit IW10 - Full range in-wall speaker
As Linn's flagship in-wall speaker, the Sekrit IW10 delivers exceptional audio performance, offering a powerful yet discreet alternative to conventional free-standing loudspeakers.
Incorporating bespoke drive unit and crossover designs, the Sekrit IW10 in-wall loudspeaker provides the best of both worlds: a sleek, hidden solution with incredible sound quality.
Designed to be flush to the wall, it can be mounted horizontally or vertically and the paintable grille ensures a perfect blend with your chosen decor.
Linn Custom 106C - In-wall Left/Centre/Right speaker
Custom 106C is a 3-way in-wall speaker with an Auxiliary Bass Radiator (ABR) for added bass performance. Unlike many in-wall speakers, it uses a sealed acoustic enclosure and so delivers consistently high performance, regardless of the wall type or size of cavity.
The 2K Driver Array produces incredible clarity at high frequencies while providing even dispersion throughout the room. The array can also be rotated so that the 106C can be orientated vertically or horizontally, making it ideal for positioning around a wall-mounted TV, as a Left/Centre/Right (LCR) speaker.
Like the other speakers in the Linn Sekrit range, 106C can be painted to match your wall for the ultimate hidden solution.
Linn Custom 104C - In-wall or in-ceiling: available in round and square versions
104C provides a more compact alternative to the 106C, making it a high performance yet flexible option for walls or ceilings, available in round or square versions, it uses a sealed acoustic enclosure and so delivers consistently high performance, regardless of the wall type or size of cavity.
The 2K Driver Array produces incredible clarity at high frequencies while providing even dispersion throughout the room and like the other speakers in the Linn Sekrit range, 104C can be painted to match your wall for the ultimate hidden solution.
Linn Sweetspot - Fits in with your in-ceiling lighting
Sweetspot in-ceiling speakers provide a great solution for spreading quality sound evenly across larger areas. Their tiny size also makes them ideal for use in smaller rooms such as dressing rooms or en-suite bathrooms or in areas not normally considered for loudspeaker placement.
Sweetspot loudspeakers are quick and simple to install, can be painted to blend into any décor and with a diameter of just 80 mm fit naturally alongside halogen lighting.
They are also waterproof and corrosion resistant, making them perfect for bathrooms, showers, pools, patios or marine applications.
Linn Unik - On-wall or free-standing
Unik loudspeakers offer great audio performance from a compact and shallow enclosure that makes them ideal for use discreetly mounted on walls. The paintable grille also means it can match any décor, making this a practical alternative to an in-wall speaker where access inside the walls is not feasible.
Equally at home tucked away on a shelf, the 2-way ported Linn design ensures a performance that's as musical as it is accurate.