Linn Sondek LP12 - Overview
Unmatched over four decades, the LP12 is still the pinnacle of record player design. A revolutionary icon.
The iconic turntable, ready to roll
The LP12 is fully modular, so you can build it to your own unique spec. Too much choice? Don't worry, Linn have pre-configured three complete versions of LP12.
Go for the ultimate Klimax version, entry level Majik, or upgraded Selekt model.
You'll hear more music than you thought possible from the groove of a record. Plus, you can upgrade any LP12 to the latest and best specification, piece by piece.
The Linn Sondek was the product that changed people's perceptions of what actually produces good music!
Production started way back in 1973 and the LP12 very quickly established a reputation for excellent sound quality, in no small part to the considerable efforts at that time of the LP12's designer and the founder of Linn Products, Ivor Tiefenbrun MBE.
Ivor was able to demonstrate that the turntable was the most important part of a record playing Hi-Fi system. Not the speakers or the amplifier, not even the arm and cartridge, but the deck itself.
Nearly 40 years after the LP12 was first introduced, it remains an industry standard; a reference for other turntables to be judged against. With well over 100,000 LP12's produced during this time, it is with some justification that one can say the LP12 defined the quality standard for Hi-Fi replay for a generation of music enthusiasts.
If you stop and think about why the LP12 turntable continues to be so immensely popular to this day, the answer is really very simple indeed: sound quality and upgradability. Linn have invested a great deal of time, effort and money into improving all aspects of the LP12's design.
Linn have also looked after existing LP12 owners by making almost all the upgrades retrofittable, thus making it possible to upgrade an older LP12 to current specification and, most importantly, current performance, in fact Linn offer more upgrades to their existing customers than any other manufacturer we can think of across their complete product range!
Linn's flagship Klimax LP12 turntable offers the pinnacle of vinyl reproduction today, setting the benchmark worldwide for all other turntables on the market.
Over 40 years' worth of research and development has gone into this latest evolution of the turntable that turned the hi-fi industry on its head back at the beginning of Linn's journey to make better sound. Each precision-engineered upgrade has uncovered more music from the depths of the record groove.
It includes the best of Linn's precision-engineered upgrades, and because it's modular, you can update it whenever we release a new upgrade. A Klimax LP12 is an investment that will amaze and reward you for years to come.
Selekt LP12 is a turntable from which to live out your musical passion and, with the benefit of future upgrades, to continue to explore ever more of the music contained within the grooves of your record collection.
This elite Sondek LP12 package is decked out with precision-engineered components from the upper echelons of the Linn range. It sits between Majik LP12, the gateway to high-fidelity vinyl playback, and Klimax LP12, the zero-compromise pinnacle of Linn's engineering endeavour.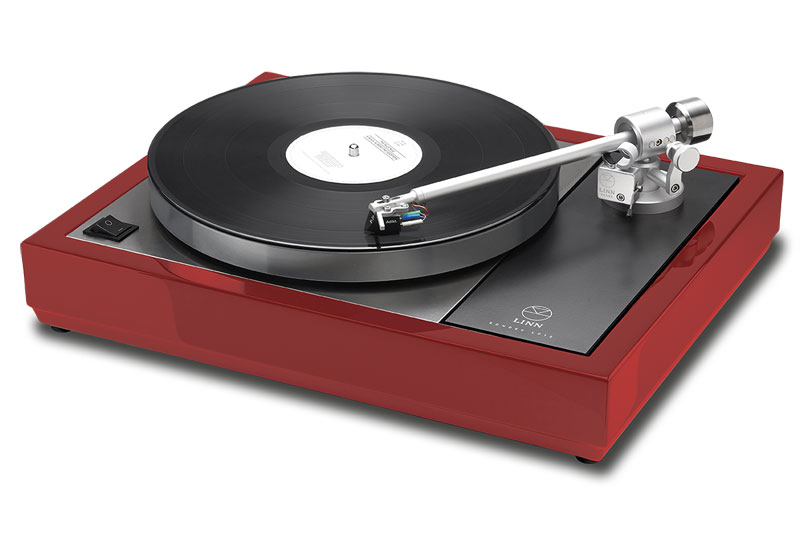 The ideal first step into high performance vinyl playback, Majik LP12 uses carefully selected Linn-engineered components to let you experience the iconic LP12 in an affordable package.
It includes Linn's latest sandwich-construction aluminium sub-chassis, patented single point bearing, and internal low noise power supply. Linn's brand new Krane tonearm and Adikt moving magnet cartridge complete the deck.
Linn's newly designed Krane tonearm represents a significant performance upgrade for the original Majik LP12 turntable with the Project 9-cc tonearm or decks with other brand tonearms, Linn's Krane tonearm is engineered to provide a high level of precision at a more accessible price point.
A static-balanced design featuring a one-point cross bearing arrangement, the CNC turned aluminium and brass construction creates a precise and rigid tonearm.
A die-cast headshell with 3 slot design makes it a perfect match for Linn's Adikt Moving Magnet or Linn's Koil or Krystal Moving Coil cartridges however the open design means that it's also compatible with many different cartridges.