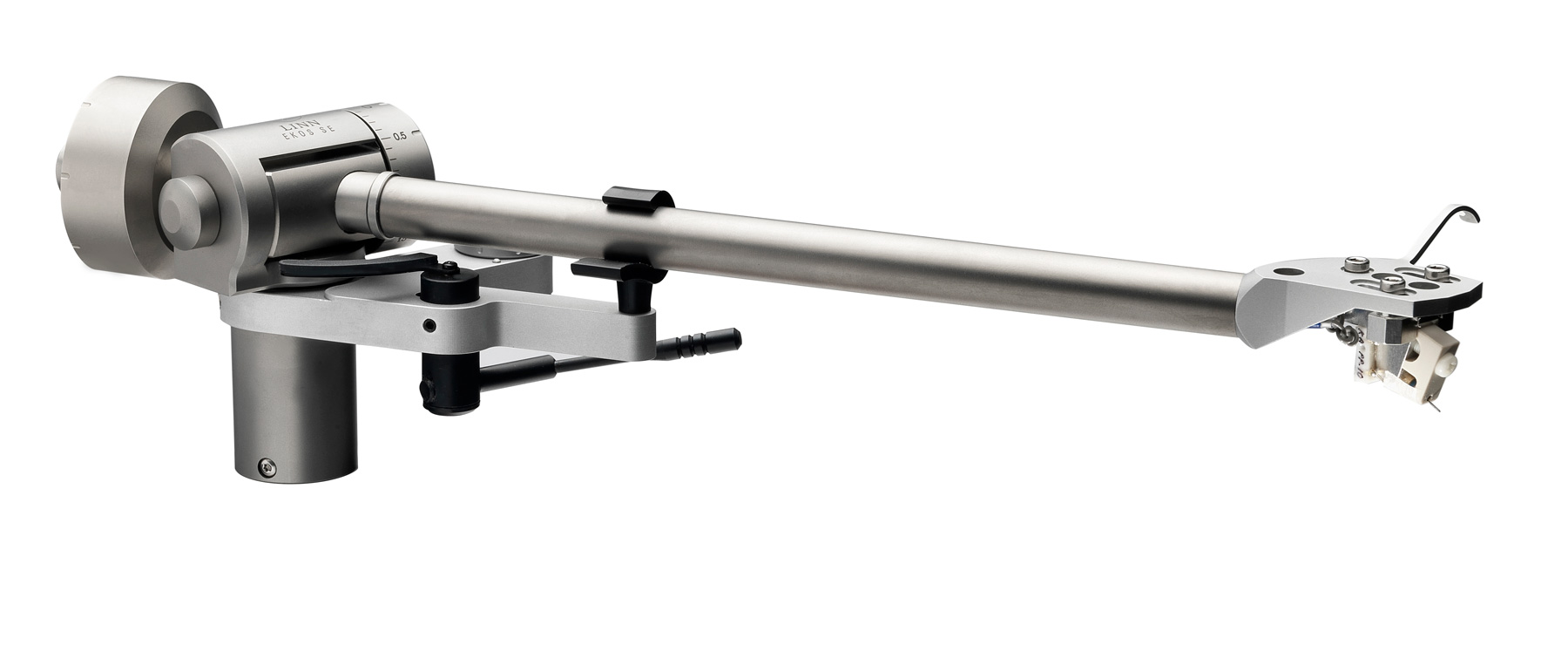 In a perfect world, the arm should be free to move in both lateral and vertical planes without friction. It should not oscillate or resonate following a stylus movement.
Whilst there is a clear hierarchy to follow when specifying a turntable configuration, the tonearm has the important role to play of ensuring the stylus is able to track a record. The tonearm needs to react quickly to the minute movements both laterally and vertically as it supports the stylus tracking the record, so being both rigid and light is advantageous if not a little challenging for what is basically a pivoted lever with a counterbalance or a tensioned spring to attempt. We consider the following Linn tonearms among the best available at achieving these requirements.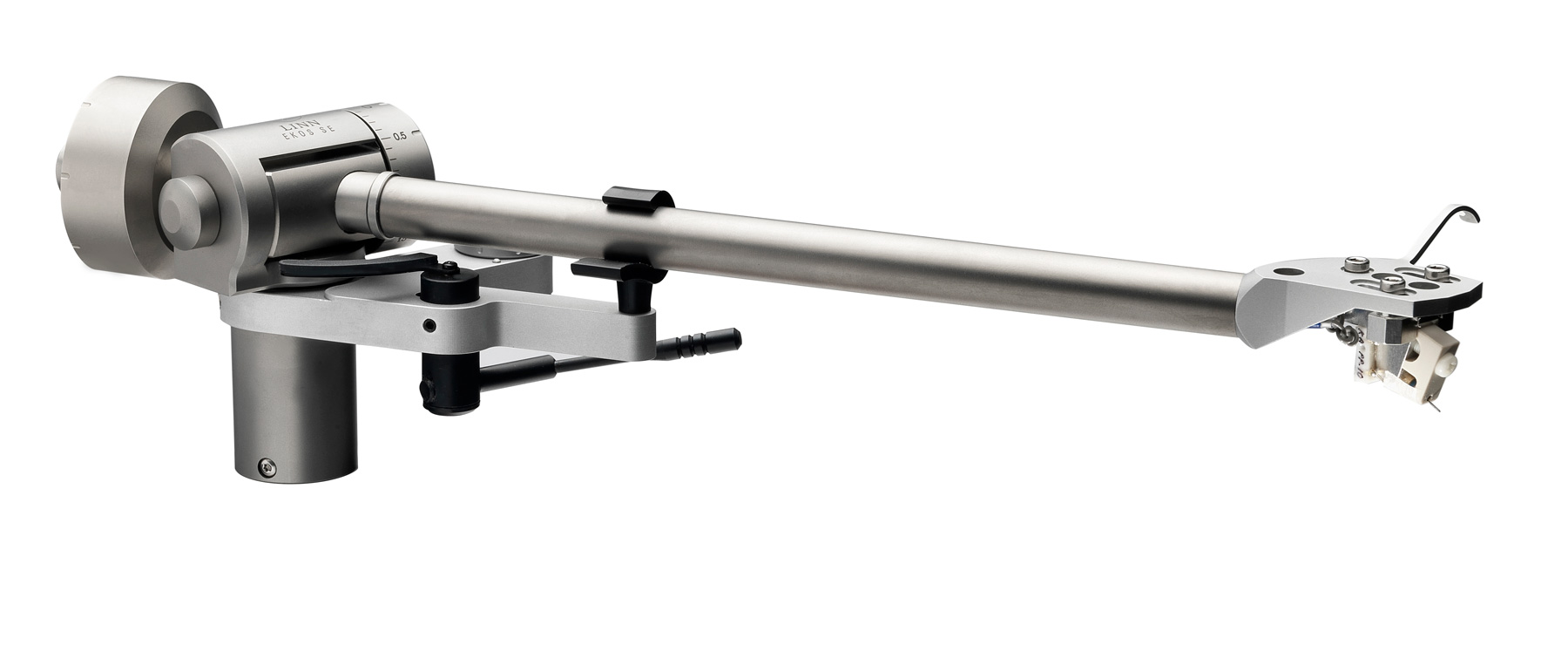 Linn Ekos Super Evolution
Setting a new performance benchmark, Ekos SE features advanced materials carefully selected for their sound performance and low resonance properties. These minimise interference, resonance and microphony, meaning you'll hear even more from your vinyl collection.
The arm tube is machined from titanium to reduce resonance and a stainless steel bearing housing ensures precision of movement.
Regardless of whether you are listening to the first track of the day or have been spinning records for hours, the ultra-low friction bearings and temperature-compensated precision-springs ensure that exceptional performance from the Ekos SE tonearm is maintained.
Every Ekos SE tonearm is precision-engineered to last and is hand-built to the highest quality standard, so that you can continue to enjoy your vinyl collection for decades to come.
The Ekos SE tonearm is the perfect partner for any cartridge. Specify Kandid, Linn's reference moving coil cartridge for ultimate performance from your LP12 turntable.
With Arko, Linn have returned to fundamentals, by removing all bar the mission-critical elements of tonearm design, boiling these down to their essence, and then honing what was left to superlative standards. Perfectly poised and rigorously refined, Arko is effortful simplicity.
This tonearm features an ultra-stable gimbal platform which facilitates superb bearing concentricity and alignment. Its arm wand travels in space with minimum hindrance; the affixed cartridge bobs and moves with the warps and grooves of the record, with finesse and fluidity.
Special care and effort was taken to ensure that 7075-grade aluminium would be used exclusively throughout the arm wand assembly – from headshell to gimbal – with the resultant material synergy and coupling effectively banishing undesirable resonances away from the delicate generator, and out through the sub-chassis.
Marry Arko to its perfect partner, the aluminium-bodied Kendo moving coil cartridge, and this energy transfer is improved yet further.
Supplied with Majik LP12 and now available on its own, Krane is a high quality tonearm which, combined with the new Karousel bearing, significantly elevates the performance of the entry level deck and provides even greater value.
The new high performance tonearm features a static-balanced design is hand assembled with high quality, precision aluminium and stainless steel components.
It includes a polished Tungsten and Sapphire vertical bearing with dual ceramic horizontal bearing assembly, both of which are long-lasting and provide very low friction/rotational mass.
Krane has a range of adjustments making it easy to set up, including a laser etched scale for accurate and repeatable VTA adjustment, azimuth adjustment combined with a fixed offset angle to ensure perfect alignment of the cartridge and stylus. An adjustable headshell design ensures effective length is absolutely precise for proper cartridge alignment and performance.
The new Krane tonearm is designed for Linn effective length and offset angle to ensure complete congruity with all Linn cartridges and other related LP12 components and accessories.