Naim audio have a long and distinguished history of producing world-beating audio equipment. Since Naim's first power amplifier, the NAP160, was released in 1971, they have continued to push the boundaries of sonic perfection.
Why Naim?
Every Naim product is conceived, designed and engineered entirely in service of the sound, revealing a pure experience of music that is as close as possible to its original live source.
Naim believe that the exploration of sound is an adventure that rewards you with a clarity and connection that becomes more powerful the deeper you travel within it. Which is why, every element within each Naim component is crafted to create a silence around the sound, reducing any interference between you and the intention of the artist.
Naim achieve this through tireless attention to four fundamentals in their engineering:
Space
Naim design and build to give each of the critical components their own environment, omitting outside or 'toxic' interference, which means no compromise on the purity of sound.
Circuitry
Naim expertise in cuircuit board layout minimises any interplay between the internal levels, so that you can simultaneously enjoy both the quiet and the loud, as originally intended.
Purposeful materiality
Naim only use materials that excel in performance, not just appearance.
Technology
Naim constantly strive for new and innovative ways to achieve their goals, integrating sophisticated electronic design and software development, with mechanical engineering and acoustics to deliver a truly advanced sonic experience.
By managing the relationship between these four pillars of engineering, Naim's listeners can hear every single note in equal measure and transcend from audio sound to musical performance. Naim call this unique and emotive transmission the 'Voice of Naim'; it's their signature, their calling card.
This 'voice' has been carefully engineered across the product portfolio and crafted to take you the listener deeper through this journey into music, from the excellent entry-level Mu-so wireless range, through to the ultimate listening investment in Naim's 'Marque' separates - Classic, 500 and Statement, their flagship amplification system.
Let the voice of Naim take you inside the music… Go Deeper.

Naim Audio 555 PS DR Power Supply
When it comes to power a smooth, stable, low-noise power supply isn't just desirable - it's fundamental to proper hi-fi performance. Nowhere is that belief more clearly exemplified than in the reference 555 PS DR, Naim's best power supply.
Originally designed to partner the world-class CD555 CD player, the 555 PS can also be used with the NDS and NDX network players, the HDX hard disk player/ server and the DAC digital to analogue converter as well as the CDX2 CD player.
Whatever Naim Audio product it partners, the 555 PS DR will improve every aspect of your favourite music. Voices and instruments become clearer and more natural. Perceived dynamic range increases too, while timing – music's fundamental sense of rhythm and accuracy – snaps into even greater focus.
Naim Audio SuperCap DR Power Supply
As iconic as it is widely acclaimed, the SuperCap DR is a Naim Audio classic, capable of powering every preamplifier in the Naim range except for the NAC-N 172 XS and the flagship, the NAC 552.
Its substantial toroidal transformer and high-quality smoothing capacitors combine to ensure improved timing, clarity and dynamic range from your favourite music.
Upgraded with the new DR voltage regulator, this timeless component remains one of the most well know and oft-employed power supplies in the Naim range, and for good reason.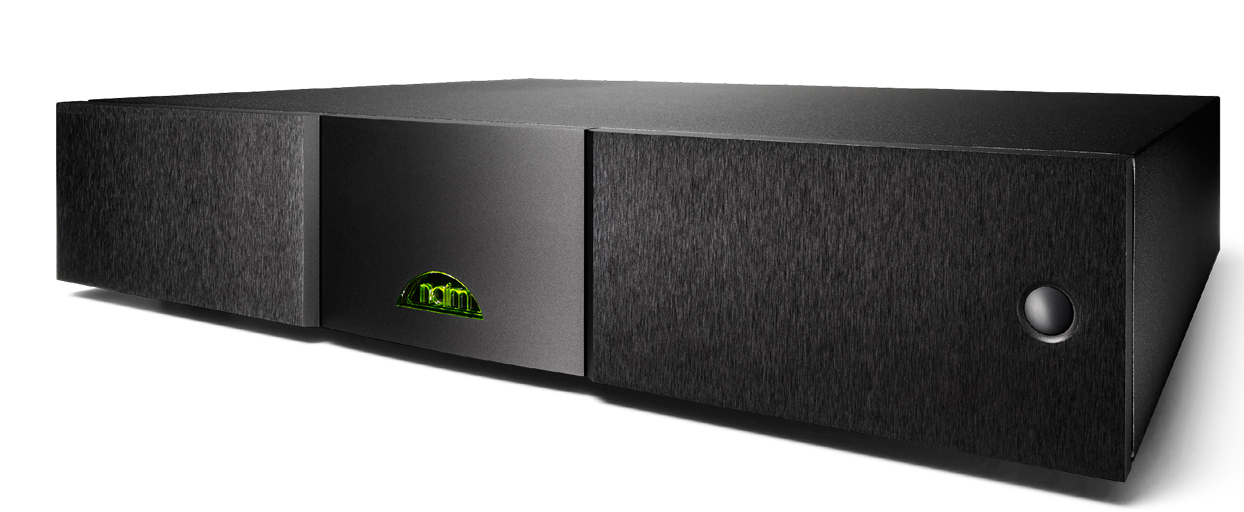 Naim Audio XPS DR Power Supply
The XPS is a simple and effective upgrade to enhance the music-making ability of your Naim Audio source component.
As one of Naim's most flexible performers it can be used to upgrade the Naim CDX2 CD player and DAC digital to analogue converter, and it is also suitable for use with either NDS, NDX and ND5 XS network players and HDX hard-disk player/server.
Its large toroidal transformer features six separately regulated, low-noise outputs and benefits from Naim Audio DR voltage regulator technology.
Naim Audio HiCap DR Power Supply
It may be small, but the HiCap's talent for maximising your system's musicality should not be under estimated.
A compact power supply partner for almost all of Naim's preamplifiers, phono stages and active crossover components, its large toroidal transformer and generous, high-quality smoothing capacitors ensure excellent performance and value.
NAC 282 preamplifier owners can enjoy even better performance by adding an additional, second HiCap to their system.

Naim Audio FlatCap XS Power Supply
Designed to complement Naim's XS range, the FlatCap XS is a dual-rail, dual-output power supply that powers not just one, but two Naim Audio components if required.
For example, if you're an XS Series owner could add a FlatCap XS to enhance the performance of both a CD5 XS and a NAC 152 XS, and so enjoy all the improvements to clarity, dynamics and timing you'd expect from any Naim Audio power supply upgrade.
It's a logical, high-value and highly effective upgrade path – just as you'd expect from Naim Audio.
Naim Audio NAPSC Power Supply
The compact NAPSC comes as standard with the NAC 282 preamplifier and it can also be used as an upgrade for the NAC 202 or to power the HeadLine headphone amplifier.
It's a small but important link in the chain in extracting the highest levels of musical performance from these hi-fi components.