What We Did On Our Lockdowns
As we are all looking forward to regaining our freedoms and welcoming you back, this newsletter provides a glimpse of our past 12 months living with Lockdowns and other government restrictions. We continued to be incredibly busy during these precarious times and, our to delight, we ended 2020 with a UK Enterprise Award for Excellence in Customer Service and Best Specialist Audio Dealer in Greater Manchester!
Read more below about what we did on our lockdowns and about two very special new products:
The Next-generation Linn Klimax DSM, with proprietary Linn Organik DAC streaming technology. A breakthrough product, Extreme engineering. Breathtaking sound. The ultimate streamer.
The new PhoenixNET Audiophile-Grade Network Switch and Data Clock from Innuos – eliminating network noise pollution from music streaming.
Call or contact us for dems here, and home dems of any of the products featured in this newsletter.
---
Back in March 2020, no one had any idea just how 2020 would unfold. With the announcement of the first Lockdown on March 23rd, we all assumed that businesses would be experiencing an uncertain and quiet time. We even enrolled as NHS Responders to help out and keep ourselves busy. Unfortunately, many businesses continue to suffer especially those in hospitality, leisure, and the arts. As we now know, Specialist Audio proved to be a vibrant category during lockdowns and we were no exception, having had one of our busiest 12 months to date.
So, we thought, never mind the lockdowns, and adapt to the ever-changing restrictions by continuing to maintain our availability and contact via our websites, phone, and email, and offering remote home demonstrations, installations, and upgrades, and continuing to provide our clients with great service and better sound, ready for us to fully inspect when all of our freedoms return.
Our network software enables us to view, assist and direct contactless and remote home demonstrations, installations, and upgrades, with drop-offs, deliveries, and collections, always following social distancing regulations.
As always, we remain available via phone and email or from our websites, brianandtrevors and House of Linn.
We thank our established clients and recent clients for keeping us incredibly busy!
We hear about many folks going "lockdown crazy", and happily looking forward to visiting us as restrictions begin to ease and we look forward to greeting everyone back here as soon as possible.
---
Popular Lockdown Upgrades – From Sources to Subs!
Lockdowns proved to be a perfect time for our clients to focus on their music systems. We had so many conversations and projects to upgrade analogue and digital sources, network storage and systems. With so many of our clients owning Linn LP12 turntables, the Karousel bearing continued to remain a must-have upgrade along with Lingo and Radikal power supplies, Keel sub chassis and so on, achieving even greater turntable performance.
---
Rip, Store, Serve and Stream Upgrades

Music Streaming is available from a host of streaming services as this category for music access matures. Our favourite music streaming service is Qobuz simply because of its great sound quality, vast library and curation of music, and with so many high resolution titles available for streaming and download.
Take full advantage of your Hi-Fi equipment's potential and enjoy your digital music like you've never heard it before!
We are a Qobuz retail partner and pleased to offer free trial access by clicking here: www.qob.uz/BRIANTREVORS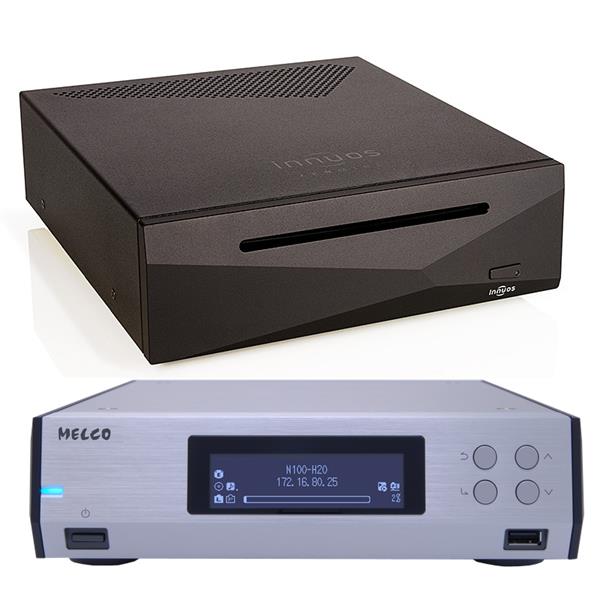 For those with large CD collections, an easy way to improve the sound quality of stored CD rips:
Some of our clients used lockdowns as an opportunity to upgrade their CD ripping utilities by replacing the old and ubiquitous NAS drive with audiophile-grade rip, store, serve and stream products from our range of Innuos and Melco components. As part of our service, we can transfer your music rips to a brand new Innuos or Melco music server or to a new Naim Unity, without interrupting your music supply at home.
Contact us here to arrange an audition or home demonstration.
---
Kill The Noise: Audiophile Network Switch Upgrades
Home Networks are noisy and this noise pollutes your music eventhough you don not know network noise is present. This damage is only noticeable once network noise is removed!
Audiophile Network Switch Upgrades
Network ancillaries are designed for the audio system environment to maintain the stability and accuracy of data integrity thus ensuring the best possible audio performance from your digital music libraries, or to put it another way – make your streaming sound better!

The 8switch by English Electric (a Chord Company brand), is an 8 port GbE Ethernet switch modified and upgraded to the specific requirements of an audio system for high-performance music streaming networks.

The Melco S100 is designed and configured as an audiophile component without any IT compromises. Melco owners have long realised the benefits of using Melco NAS without any network connection at all – but this is often not practical. Now with the S100 all Melco users can enjoy the benefits of a permanent network connection – access to streaming services, internet radio and other networked sources – without any sound quality compromises. Melco S100 will dramatically improve the performance of all networked music sources – we have S100 on permanent demonstration so arrange your audition now!
Contact us here to arrange an audition or home demonstration.
---
Kill The Noise: Innous – New Product. The PhoenixNET Network Switch and Clock
Designed from the Ground up for Network Audio
Home Network Impact on Sound Quality
Typical IT network switches/routers are designed with the sole purpose of taking data from A to B with a noise floor and precision that is "enough" for the rate of transmission. This is fine for data networks but when sensitive components such as DACs and Pre-Amplifiers are involved, it will have an audible impact on sound quality.

Simplicity & Signal Purity
The PhoenixNET is the realization of Innuos' philosophy of simplicity and signal purity applied to the network switch. Having started with improvements to the Ethernet ports' clock on our Flagship STATEMENT, Innuos has now taken the concept to the next level with a completely new network switch design that focuses exclusively on audio use.
Take a look at brianandtrevors in this Innuos video in their Great Partners Great Service series:
Contact us here to arrange an audition or home demonstration.
---

We highly recommend Puritan Audio Cables and power blocks for reducing mains noise pollution.
Proprietary Dissipative Mains Cable
Mains cables are antenna which gather interference and transport it either directly to your system electronics or, in the case of shielded cables, into your signal ground plane. Puritan Proprietary Dissipative Mains Cables unique design eliminates these problems.
Strip Purifiers
In a more compact form than our Master Series the PS Series of Strip Purifiers incorporate many of the advanced features of their big brothers in a more convenient package and provide much of the stunning performance gains to your system.
Master Series
The PSM156 is our ultimate purifier and incorporates every technology in our arsenal to provide you with the ultimate upgrade to your audio system. With independent tuned filter elements and a host of other features the PSM156 is the pinnacle of Purifier performance. https://youtu.be/svQDoGdZJWY
Contact us here to arrange an audition or home demonstration
---
Upgrading with Subs: Adding Height, Width and Depth To Your Music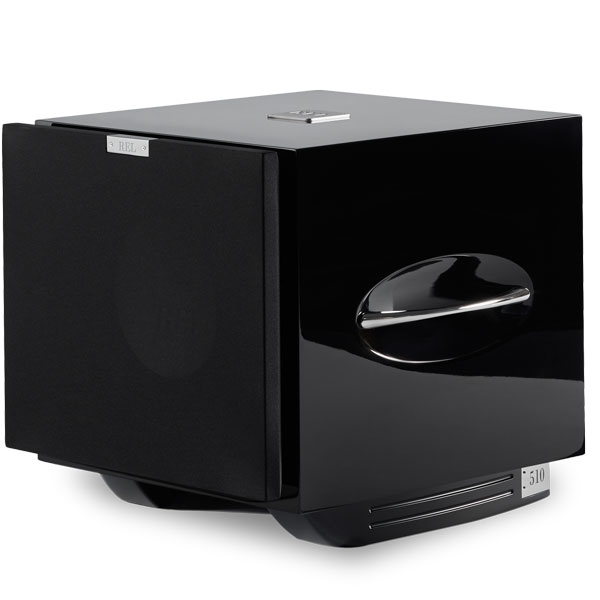 We are enthusiastic advocates of stereo with subs and an authorised REL Acoustics dealer for many years. We are expert at setting up stereo with subs and regularly demonstrate this to astonished clients.
Once you listen to a stereo sub system, it's hard to go back. Adding one or more subwoofers to your stereo system presents an entirely different dimension to what you hear. There is richness and warmth and beauty that exists in your system that a subwoofer can unlock, integrating with left and right loudspeakers for that deep, really satisfying bass.
Restoring the bottom two octaves is where all the magic occurs, because if you get that magic perfect, it just releases the upper eight octaves of music. So, everything is affected holistically when the subwoofer(s) blend perfectly with your main speakers and when everything comes to life in a way it never has before, delivering a realistic presence and scale.
Call or contact us here to discuss your system requirements.
---
Approved Used and Ex-Demonstration
We have had an abundance of trade-ins during the past 12 months, many already sold and others listed on our brianandtrevors and House of Linn websites and also in our Ebay shop – Approved Used Audio.
We are also yet to list many ex-demonstration items as we have been too busy to list, but which we normally publish every 12 months or so. In fact it is around two years since we last listed the demonstration stock we need to replenish.
So in the meantime, feel free to call or contact us here, if your are interested in our product range and wish to explore the ex-demonstration items we have for sale – from sources to loudspeakers, and we will be happy to discuss.
View some items here:
brianandtrevors website
House of Linn website
Our eBay Store: Approved Used Audio
We have more ex-dem and trade-in products still to list so please call for more information and we will see if we can help you find what you are looking for.
---
What We Did On Our Lockdowns
Apart from being incredibly busy, we spent time refurbishing and adding screens and surround to our dem room music systems, and, as we can do for you too, provide incredible sound for music and movies.
We have the best rooms to demonstrate Linn Exakt Surround. Surround yourself with exceptional Exakt Surround and treat yourself and your family to the pleasure you appreciate from music and movies.
Call or contact us here to discuss your system requirements.
---
New Products: Next-generation Klimax DSM
Linn Klimax DSM, Linn Klimax DS – with new Linn proprietary Organik DAC.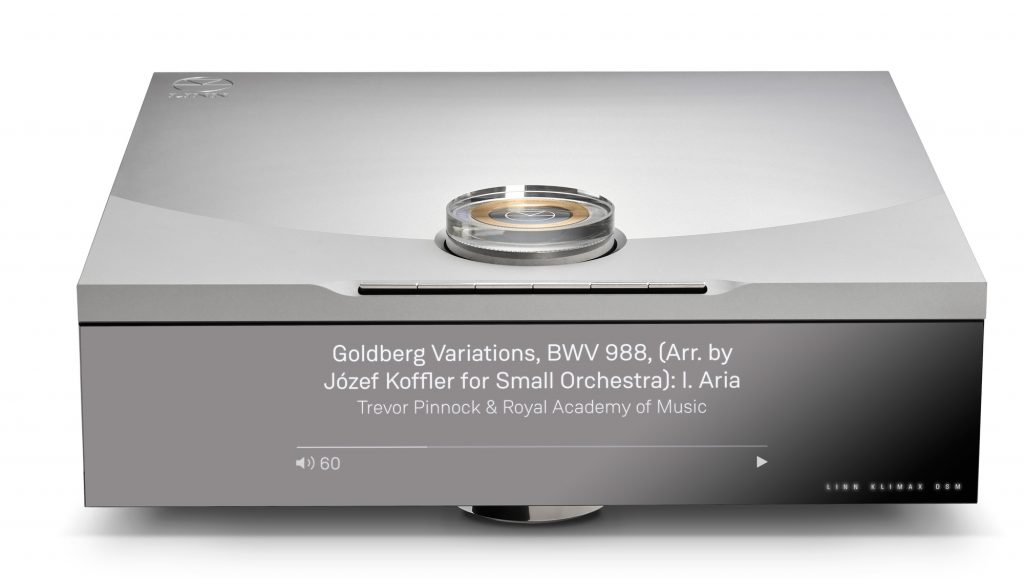 INNOVATION
The beating heart of the new Klimax DSM is Organik, the ground-breaking all-Linn DAC. With Organik DAC on-board, Klimax DSM sets a new benchmark in music streaming for the ultimate musical experience.
Designed without compromise and manufactured entirely in-house, the home-grown all-Linn DAC combines FPGA processing with a discrete conversion stage, relentlessly optimised to work perfectly together as a system, enabling Linn to precisely control and optimise every stage of the digital to analogue conversion process for the first time.
Organik offers significantly lower noise and distortion, measuring better than anything Linn previously achieved. Organik expertly performs the digital to analogue conversion to achieve the most accurate re-creation of the original music signal, revealing even more of the tiny details that provide a closer emotional connection with the music.
EXTREME ENGINEERING
Every aspect of the exquisite custom-designed enclosure plays a crucial role in preserving the original musical detail whilst providing visual and tactile luxury.
Machined from solid, special grade aluminium, the striking design takes on a fresh new family look whilst retaining the distinguished and much-loved signature Klimax feel.
The beautiful dial designed for Klimax DSM is a badge of pride, a visible reflection of the attention to detail and incredible engineering that lies inside this extraordinary enclosure.
Klimax DSM is not only beautiful to look at from the outside, when you look inside the detail is second to none.
Every aspect of the enclosure plays a crucial role in preserving the original musical detail.
The sheer mass of the product, coupled with internal damping, isolates the product from vibrations in the room and precision-cut pockets and partitions separate the analogue, digital and digital power stages, fully protecting the electronics from any interference within the product.
This extreme isolation perfectly preserves the delicate signal and cradles the beating heart of Klimax DSM and its most critical component, Organik DAC – the first ever, all-Linn, digital to analogue converter.
A SOUND INVESTMENT
Only Linn can deliver this decades-strong combination of audio innovation, engineering excellence and proud workmanship. With R&D, engineering disciplines and manufacturing capability all under one roof, the seamless link between design and creation ensures everything is optimised.
Recent investments in advanced CNC machining and the latest Surface Mount Manufacturing technology have given Linn engineers a much broader scope to push the boundaries of innovation further, enabling unprecedented levels of precision and accuracy.
Klimax DSM is the perfect blend of cutting-edge technology and traditional craftsmanship. Extreme care and expert handling at every stage of production ensures the highest possible quality. Each product is assembled by a highly skilled engineer from start to finish, and at the final stage they sign their name on it. A mark of pride that it meets the incredibly high standards that Linn set for themselves.
CONNECTED FOR THE BEST POSSIBLE SOUND
The exceptional audio performance of Klimax DSM with new Organik DAC, combined with higher performance 24-bit 384khz streaming and DSD256 audio format support, will give all streaming and connected digital, analogue, and wireless sound sources a new lease of life.
Connected analogue sources will also enjoy an extra benefit thanks to a brand-new higher performance, lower distortion ADC design which has its own circuit board with dedicated power supply, whilst Exakt Link ports enable direct connection of an LP12 with Urika II.
A USB input enables direct connection to a computer for the ultimate performance stand-alone DAC. Built-in wireless connectivity enables convenient connection of sources via WiFi or Bluetooth.
Movie and gaming fans should opt for the AV variant which offers additional HDMI inputs, again using Organik DAC to enhance the performance of all connected AV sources. This variant also provides eARC for Smart TV support.
New Klimax DSM is the ultimate embodiment of the passion for music which drives everything Linn does. As pioneers in the production of both the highest quality streaming products and award-winning Studio Master recordings, Linn has a unique understanding of the entire music reproduction process, from the artist's microphone to your ear. Nobody gets closer to the original performance. Delivering a breathtaking musical experience from any sound source is in Linn's DNA.
New Klimax DSM is designed to reproduce audio to an unprecedented standard, whether that's 24-bit music streamed from a personal collection, a high quality online streaming service such as Tidal or Qobuz, vinyl played on an LP12 turntable or the soundtrack from a movie or game, because it's the quality of sound reproduction, that enriches the experience by bringing it to life, no matter what is being listened to.
Organik DAC
The new all-Linn DAC is the culmination of five decades of audio innovation and over three decades of digital technology expertise. It's a momentous achievement for Linn.

Organik DAC is the first ever, all-Linn, digital to analogue converter. Every component has been selected, designed and laid out by a Linn engineer and populated on a Linn circuit board, in the factory.
This cutting-edge design combines Linn's multi-layer PCB design capability with significant investment into the latest Surface Mount machinery.

Linn's decades of experience in both digital and analogue design has informed the selection of components and design of the circuitry. This is coupled with experience optimising circuit board layout for exceptional audio performance, specialising in high speed digital electronics – a skill set that has been essential for the creation of Organik.

Finally, Linn refined circuit board population techniques for the production of the highest level of audio equipment. Linn can surface mount the smallest of components to the tightest tolerances.
With Organik DAC, Linn handles every element of every stage of the digital to analogue conversion process using a combination of FPGA processing and a discrete conversion stage, designed to work together in perfect harmony, and precisely controlled and relentlessly optimised for exceptional audio performance.

The powerful FPGA processing stage uses custom-designed algorithms to provide increased upsampling, more precise volume control, and distortion free modulation. The partnering discrete conversion stage renders the analogue signal with extremely low levels of distortion thanks to a new ultra-low jitter oscillator and carefully designed clock distribution network. These are cleverly combined within a unique double-sided design which reduces signal paths to an absolute minimum. Working together they are relentlessly optimised in every way to expertly perform the digital to analogue conversion.

Organik DAC offers significantly lower noise and distortion, measuring better than anything Linn has previously achieved, producing the most accurate re-creation of the original music signal, revealing even more of the tiny details that provide a closer emotional connection with the music.
Pricing:
Klimax DSM Audio: £30,000 including VAT
Klimax DSM Audio for all essential digital, analogue and wireless connectivity for music sources
Klimax DSM AV: £30,000 including VAT
Klimax DSM AV with the addition of HDMI connections for movie & gaming sources
Klimax Hub: £15,000 including VAT
Linn Exakt Systems only
Call or Contact us here to discuss a purchase, and our trade-up terms:
Upgrading for Current Klimax Owners:
Klimax DSM and Klimax DS owners:
Trade-in your Klimax DSM or Klimax DS with us and buy a new Klimax DSM or Klimax DS with Organik for less.
Klimax Organik DAC Upgrades:
The following Klimax Organik DAC upgrades are available now to order from us:
Klimax Exaktbox, Klimax 350, Klimax 350 Exakt.
---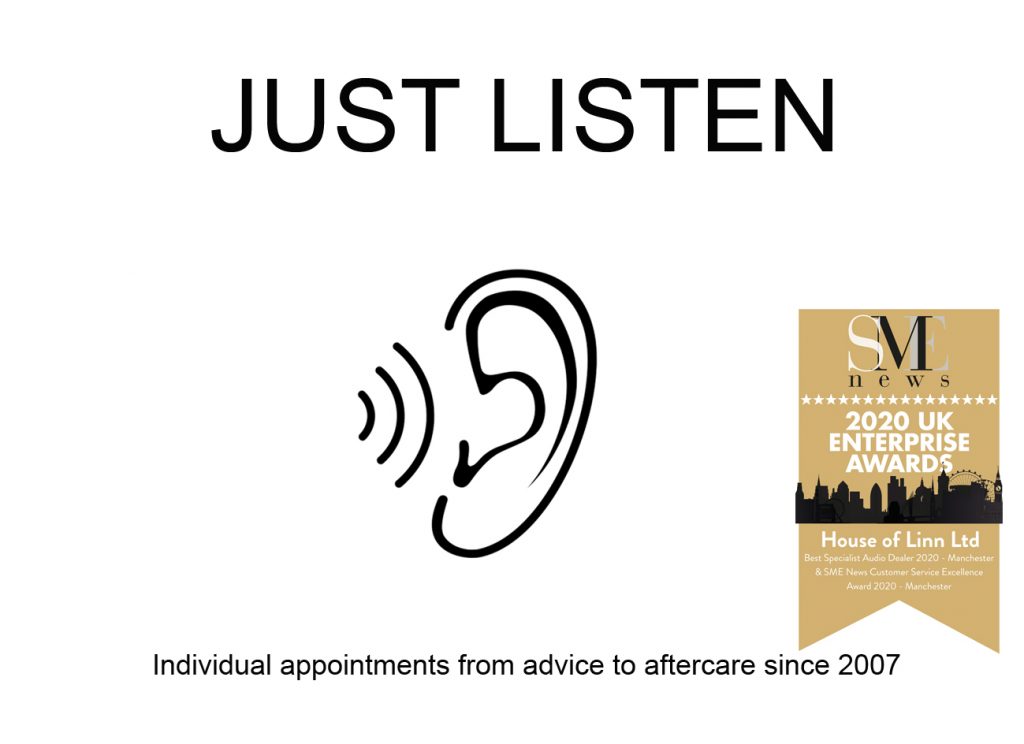 ---
We set out to develop our audio consultancy as a better way for music lovers to audition and understand the correct approach to system building and upgrading, combined with superb service, advice and after-sales support.
We follow current Government Covid guidelines during Lockdowns and Tier restrictions to ensure you safely receive the benefits of our dedicated attention, discussion and demonstration based solely on your needs and as always, in the safety and absence of other customers.
We look forward to welcoming you back.
Kind regards,
Brian & Trevor
---